Water Heater Repair
A broken water heater can be really stressful. There are many reasons why your hot water heater may suddenly stop working, but one thing is for sure. You don't want to be stuck without hot water. Call the team at High Speed Plumbing when you need help fast. We'll send our trained technicians out to your home to repair your water heater as quickly as possible. We offer a variety of premium services for water heaters, including inspections, maintenance, repairs, and new installations. So reach out to our specialists today and get your warm showers back as soon as possible.
Locally Owned & Operated
24-Hour Emergency Service
Never Overtime Charge. Flat Rate Pricing

1,000+ 5 STAR Reviews
Why Property Owners Need to Take Care of Water Heater Issues Right Away
Water heaters are pretty much the last thing that most people think about until there's a problem. Unfortunately, neglecting to take care of issues can result in expensive energy bills, increased repair costs, and premature replacement. If you're not careful, your water heater may even burst or leak. Avoid water damage and rising energy costs by staying proactive about your water heater maintenance and repair services.
Common Signs That You Might Need a Water Heater Repair
When you're experiencing problems with your water heater, it's hard to know when it's time to call for a repair. Thankfully, there are many signs that property owners can look for. You'll want to schedule an inspection as soon as you notice any of these common signs: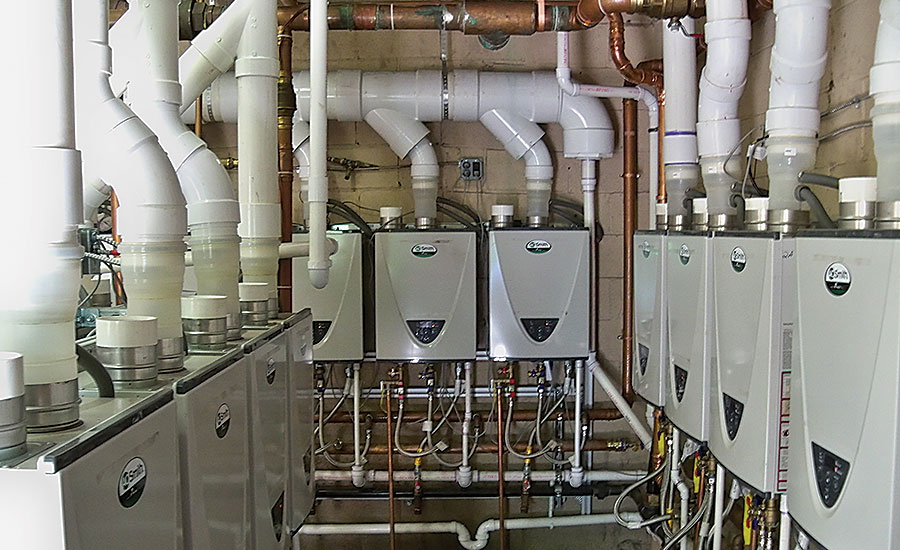 Trouble getting hot water
A decrease in the amount of hot water available
Noisy operation, including buzzing or gurgling noises
Rusty or discolored water
Evidence of water leaks near the tank
When Is a Replacement Necessary?
Water heaters are a crucial part of your home. They supply a reliable stream of hot water to the washing machine, dishwasher and showers. However, over time, a water heater will inevitably have to be replaced. This can be for several reasons, including high usage, age-related wear, and tear, or other underlying issues. Before you go out and buy a new one, we recommend you take the time to evaluate your options with our trustworthy plumbers first. We will provide a thorough inspection of your entire water heater system and recommend either a repair or replacement service. Most units last around ten to fifteen years, so if your current model was installed a decade ago, has experienced frequent problems, and is no longer covered by a warranty, then it may be time to invest in a new one. If that's the case for you, our nearby plumbers will help you find the right unit and will ensure that your new water heater is installed accurately, and in compliance with local codes.
Do You Need Professional Water Heater Repair Services?
When you have a problem with your water heating system, it can be frustrating and inconvenient. If you're struggling to get your water heater to do its job, then call the technicians at High Speed Plumbing. We will work hard to ensure that your hot water is restored quickly, so you can go back to living your normal life without stress or worry. Contact our office to speak with our friendly staff or to schedule an appointment with an experienced plumber in your community.