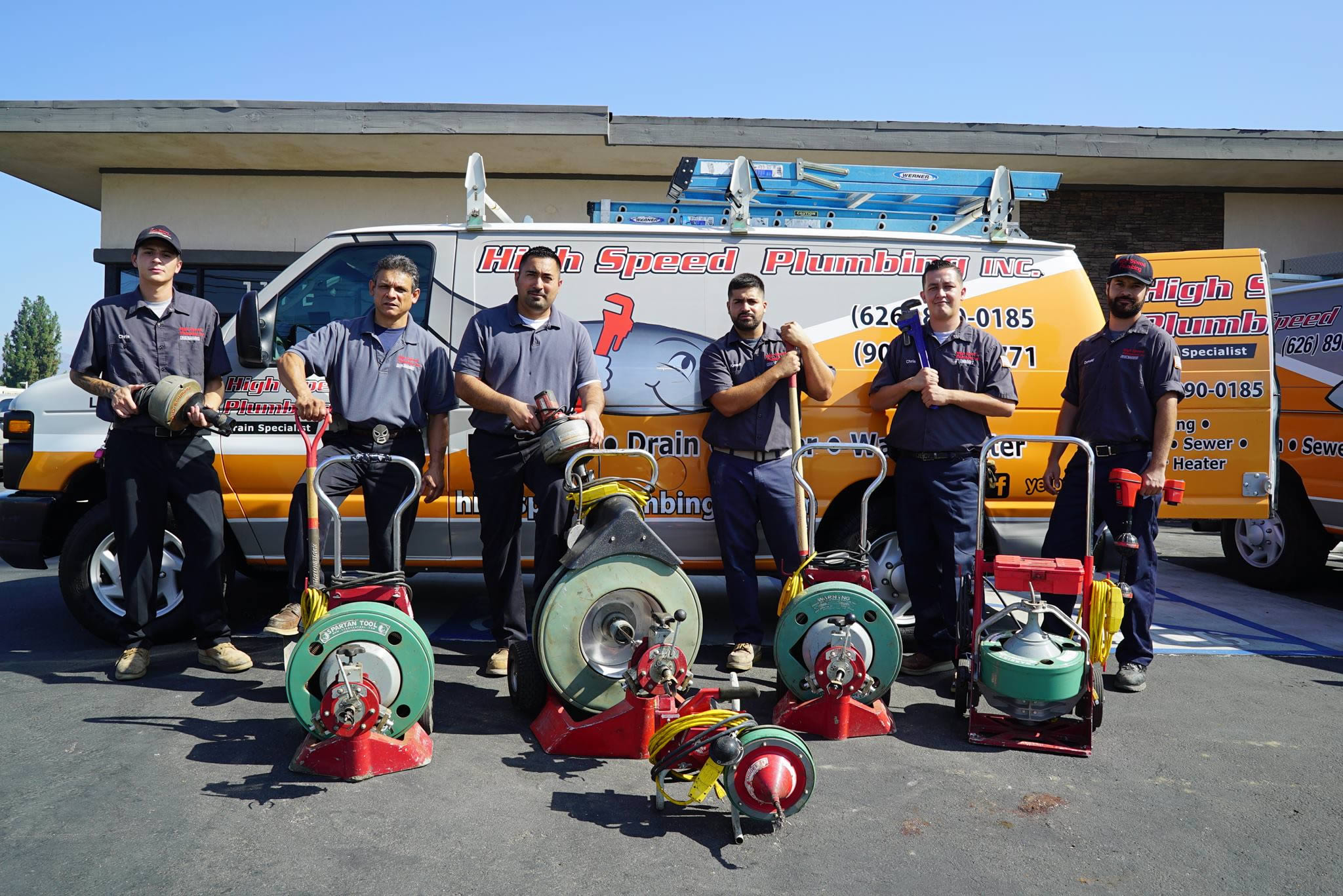 Emergency Plumber in Pomona, CA
Are you frustrated with your failing plumbing system? If you're in need of a professional plumber, call High Speed Plumbing. It's important it is to have an expert on your side when you're dealing with a plumbing emergency. So, we've made sure that our plumbers have undergone rigorous training to ensure they have the skills and knowledge to get your plumbing back up and running in no time at all. We offer residential and commercial plumbing services for local property owners including inspections, fixture installations, pipe replacement, and emergency plumbing repair in Pomona, California, and nearby locations.
Locally Owned & Operated
24-Hour Emergency Service
Never Overtime Charge. Flat Rate Pricing

1,000+ 5 STAR Reviews
When to Call a Plumber in Pomona, California
Plumbing is an essential part of your household. Not only does it keep the water flowing in and out of your property, but it also helps to keep your home safe and clean for you and your loved ones. If you have a plumbing emergency, it is important to know when to call a plumber. A plumbing service in Pomona can help fix a wide range of problems, from fixing a leaky faucet to replacing a broken pipe. Plumbing services are also important for preventative maintenance. By having your plumbing system checked regularly, you can avoid major problems down the road. Here are a few examples of common plumbing issues that require professional assistance:
Recurring Clogs
Hidden Leaks
Troubleshooting Water Heater Issues
Burst Pipes
Cracked or Loose Toilets
Faucet or Sink Leaks
Wastewater Backups
Camera Inspections
If you are having any problems with your plumbing, or if you just have a question, don't hesitate to get help quickly. They will be able to help you solve your problem, or offer advice on what to do next.
Our Residential Plumbing and Commercial Plumbing Services
Every client has different needs, that's why we offer a variety of services to meet your specific requirements. Here is a list of some of the most commonly requested commercial and residential plumbing services that we provide to local customers: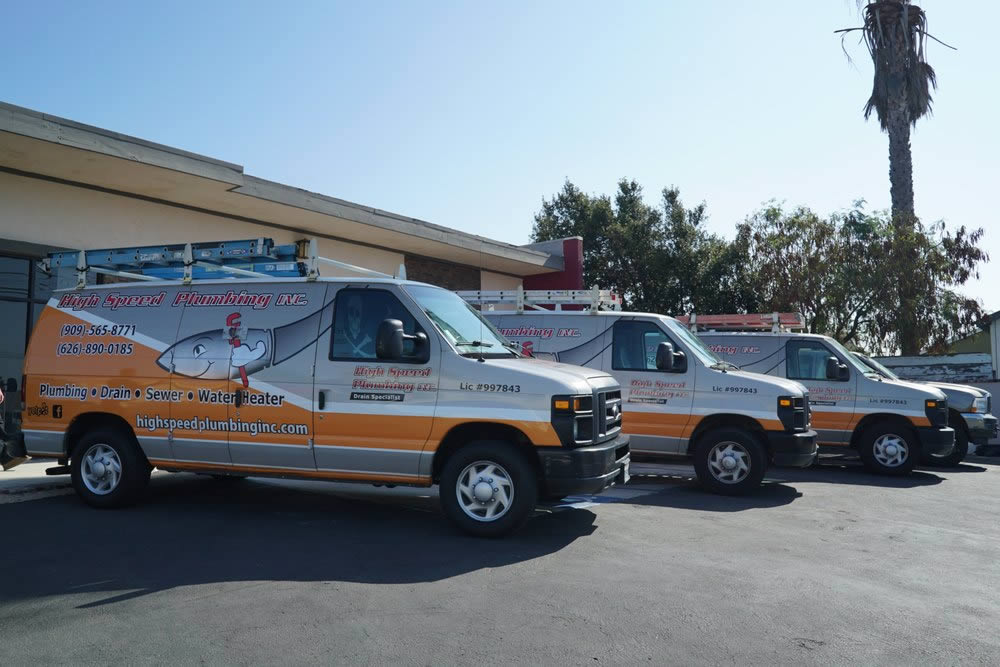 Drain Cleaning and Clogged Drains - We have the latest technology and equipment to remove even the toughest clogs.
Water Heater Installation and Repair - Our team provides repairs for both traditional and tankless water heaters, and our experienced technicians can help you choose the best option for your home or business if you're ready for a replacement or new installation.
Fixture Installations - Do you need a new toilet, sink, faucet, or other important plumbing fixture? We will ensure that your new investment is installed quickly and accurately.
Camera Inspections - Are you concerned about pipe damage or root growth in your pipes? We can provide a reliable camera inspection to locate any hidden leaks, blockages, or other issues inside your system.
Emergency Plumbing Services - We know that plumbing emergencies can happen at any time. Our team will be there to help when the unexpected arises.
Benefits of Hiring Experienced Plumbers in Pomona, CA
Taking the time to find a qualified plumbing professional may seem like an inconvenience, but it is definitely worth it in the end. Experienced plumbers in Pomona will be able to properly assess your needs and provide a solution that will save you time, money, and stress. When you hire a qualified technician, they will also have the tools and equipment needed to do the job right. This means that they will be able to get the job done quickly and efficiently, so you can get back to enjoying a dependable plumbing system.
Is It Time for You to Invest in a Professional Plumbing Service in Pomona, CA?
Are you looking for experienced plumbers that can help solve your plumbing issues? Then call High Speed Plumbing to find out more. Our friendly staff is available to discuss your needs and can also schedule a convenient time for your next maintenance service or plumbing repair in Pomona, CA, or another local community.
Review us on Google