Hydro Jetting
In the ever-evolving domain of plumbing solutions, hydro jetting has emerged as a powerful and efficient method to combat even the most stubborn drain blockages. At High Speed Plumbing, we provide a great selection of essential services for local owners including hydro jetting and drain cleaning. By harnessing the power of a high-powered hydro jetter, this innovative technique blasts away accumulated debris, grease, and tree roots, restoring the functionality of pipes and sewer lines with remarkable precision. Get help from our team today and rid yourself of recurring clogs today.
Locally Owned & Operated
24-Hour Emergency Service
Never Overtime Charge. Flat Rate Pricing

1,000+ 5 STAR Reviews
Signs That Your Drains May Require Professional Intervention
As a homeowner or property manager, it's essential to recognize the warning signs that your drains may need professional attention. Hydro jetting is a highly effective solution for addressing persistent clogs in your plumbing system. Be on the lookout for multiple drains backing up simultaneously or gurgling sounds coming from your pipes, as these can indicate a more severe blockage deep within your plumbing system. Furthermore, foul odors emanating from your drains may signify a buildup of waste and grease that can only be efficiently cleared through hydro jetting. Lastly, if you've tried conventional methods such as plunging or snaking without success, it's time to consult with a professional to assess whether hydro jetting is the appropriate solution for your drainage woes.
Hydro Jetting vs. Traditional Drain Cleaning Methods
When it comes to clearing stubborn clogs and maintaining the health of your plumbing system, it's essential to understand the benefits of hydro jetting compared to traditional drain cleaning methods. Unlike conventional techniques, such as snaking or manual removal, hydro jetting harnesses the power of a high-pressure hydro jetter to effectively dislodge and remove accumulated debris, grease, and tree roots from your pipes. This advanced technology not only clears blockages with greater efficiency but also helps prevent future clogs by thoroughly cleansing pipe walls. As a result, hydro jetting has emerged as a superior, eco-friendly, and long-lasting solution for both residential and commercial properties seeking optimal drain performance and minimal maintenance disruptions.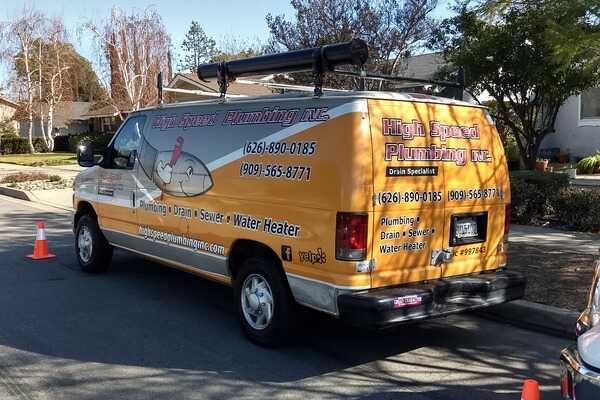 The Role of Skilled Professionals in Your Hydro Jetting Service
The success of hydro jetting relies heavily on the expertise of skilled professionals who possess in-depth knowledge and experience in handling high-pressure water systems. These experts are trained to assess the condition of your pipes, identify the precise cause of blockages, and determine the most suitable pressure and nozzle configuration for your specific plumbing system. Their proficiency in operating advanced equipment ensures that the process is conducted safely and effectively, mitigating the risk of pipe damage and guaranteeing optimal results. Moreover, licensed professionals adhere to industry standards and regulations, providing customers with peace of mind and confidence in the quality of their services.
Do You Need a Professional Hydro Jetting Service for Your Property?
Are you tired of dealing with toilet backups or a slow-draining kitchen sink? Call High Speed Plumbing. Our team of reliable local plumbers will help ensure that your drain line is in great condition long-term. Contact our office for more information about our drain cleaning services or to schedule an appointment.